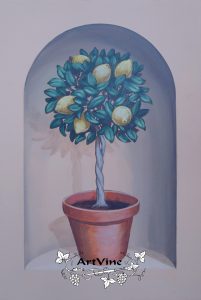 Posted on 12th January 2020 by ArtVine in Other News, Past Sessions.

Paint Day in Eton. This is the image painted on Saturday 22nd February. "Lemon Tree Niche"   This is a different event, more of a proper painting lesson over a day. Tickets include 10% off Lunch at the George Inn. There is YouTube video of the lesson.

Continue Reading... No Comments.