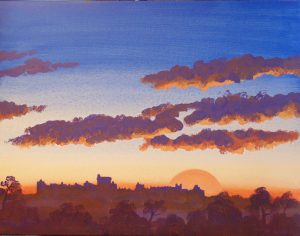 Posted on 17th February 2018 by ArtVine in Past Sessions.

"Castle Sunrise" Wednesday 21st March. A local view for us, and a painting that is much Much simpler than it looks, as we roughly stencil the castle in for you! Art techniques: colour wash and graduated sky. https://www.eventbrite.co.uk/e/artvine-sip-and-paint-in-eton-21st-march-2018-tickets-43269326721

Continue Reading... No Comments.